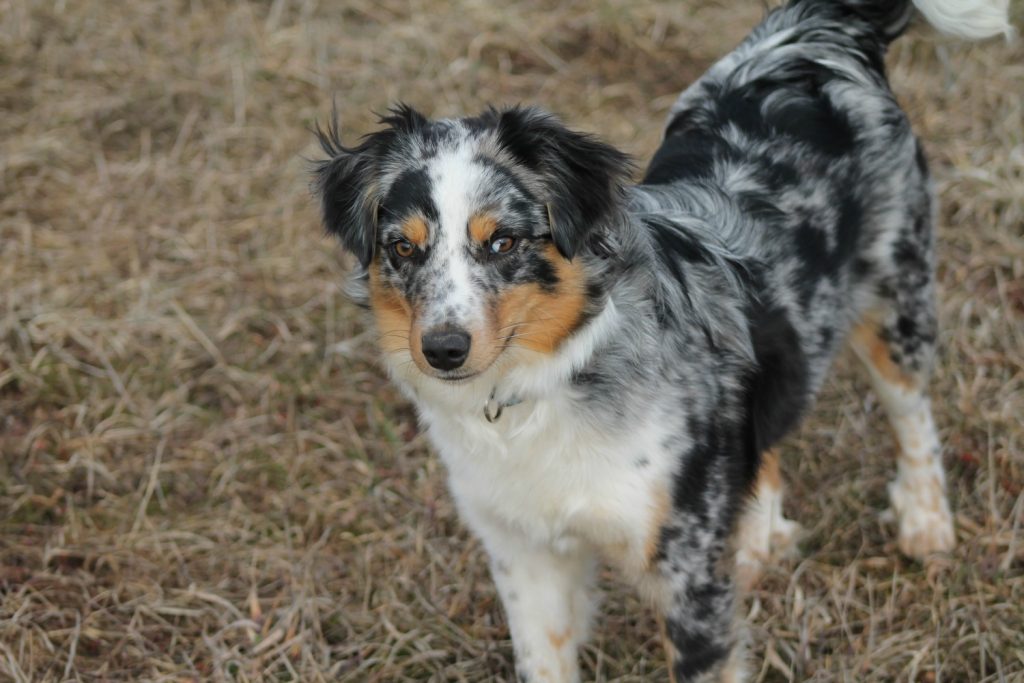 Lady is an Aussie X (sire was registered toy Aussie blue merle, dam was 1/2 Border Collie and 1/2 Blue Heeler working stock).  She has a medium length coat that is VERY soft. She is smart, quick to please, and has a calmer disposition. Lady has a great herding instinct, and plays a mean game of ball and Frisbee with the boys. She has been a big help with our sheep and is a friend for our son.
Lady is 17″ tall and weighs 28 lbs.
To see her puppies on our Facebook page, CLICK HERE.
[pb_slideshow group="13″]