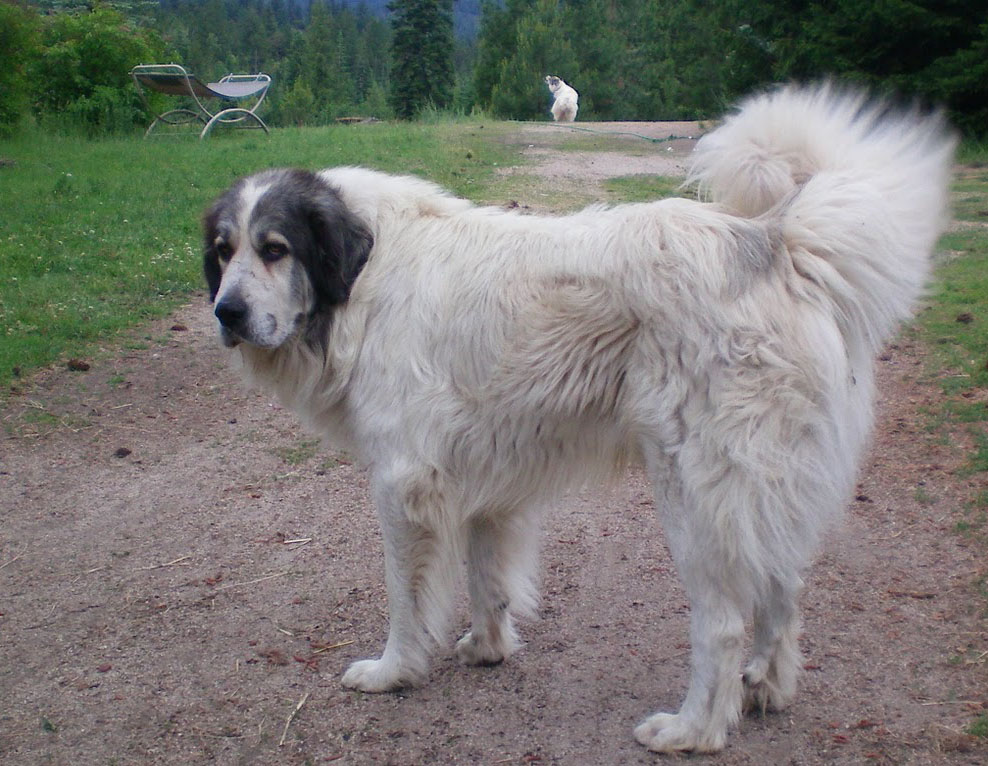 Iceberg has a wonderful coat and dark mask. He comes from a ranch in New Mexico, that bred their Pyrs for:
"(a) very large dog for protection from predators, 2 legged & 4 legged for our dairy goats and children.   We were also looking for the mask, body, and tail spot color.  But even more importantly we were looking for the true Great Pyrenees temperament; calm, loyal, dependable, raised and bonded to livestock, not aggressive to strangers that we allow on and around our property."
Iceburg was originally purchased at 10 weeks by the Maus' family, and stayed with them until he was about 7 years old. Iceburg is now co-owned by Hawes' Heritage Ranch and Anderson's Family Farm.
He has a sweet and tender demeanor that transforms into a great protector with danger coming near. He loves to run the hills after Coyotes, and is great with puppies.
We have loved having him for breeding and animal protection. And will miss him when he retires.
 [pb_slideshow group="11″]