About 25 years ago we picked up our first Great Pyrenees from a Bed and Breakfast on Vashon Island. It was love at first sight.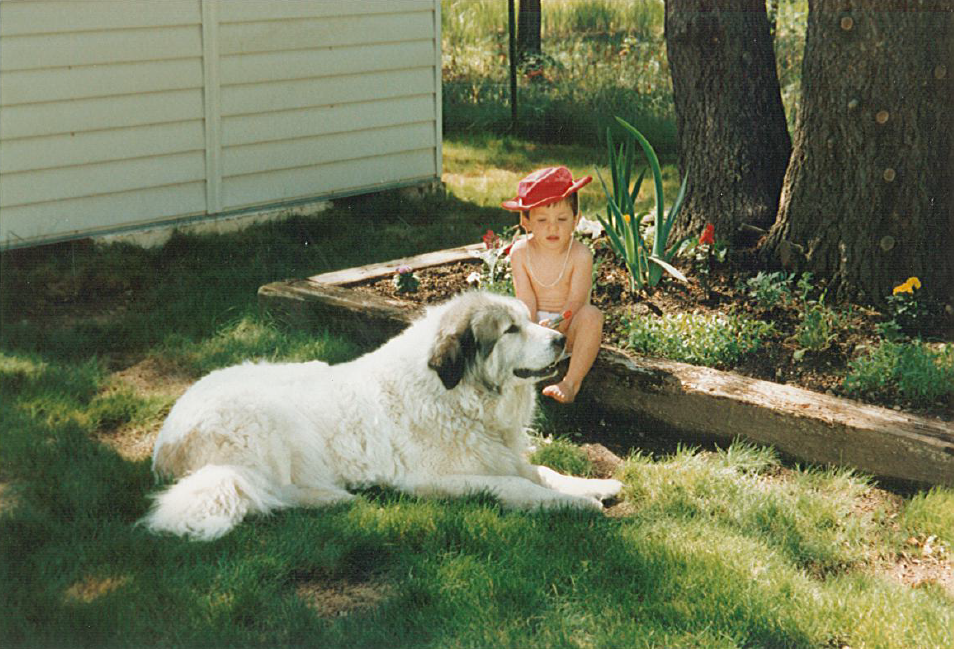 Casey was a constant companion to our children. You can see her in the picture with our son Justin, who must have been around two at the time. She bonded with all of us. We would take her on long walks and she took her job very seriously.
When we moved out to the country we got our next Great Pyrenees and she was great with our goats, sheep, pigs, chickens, ducks, and really ran the territory.
We enjoy our dogs, and breeding on a farm is a natural extension of the growing flocks and herds.
There was a specific day, when we decided to add Miniature American Shepherds to our farm. We were having trouble with keeping the piglets in, and I was tired of the boys spending so much time rounding them up, so we started looking for a good herding dog to save us leg work.
With our 6 kids still at home, we wanted a dog that would love everyone, and help in our work with our animals.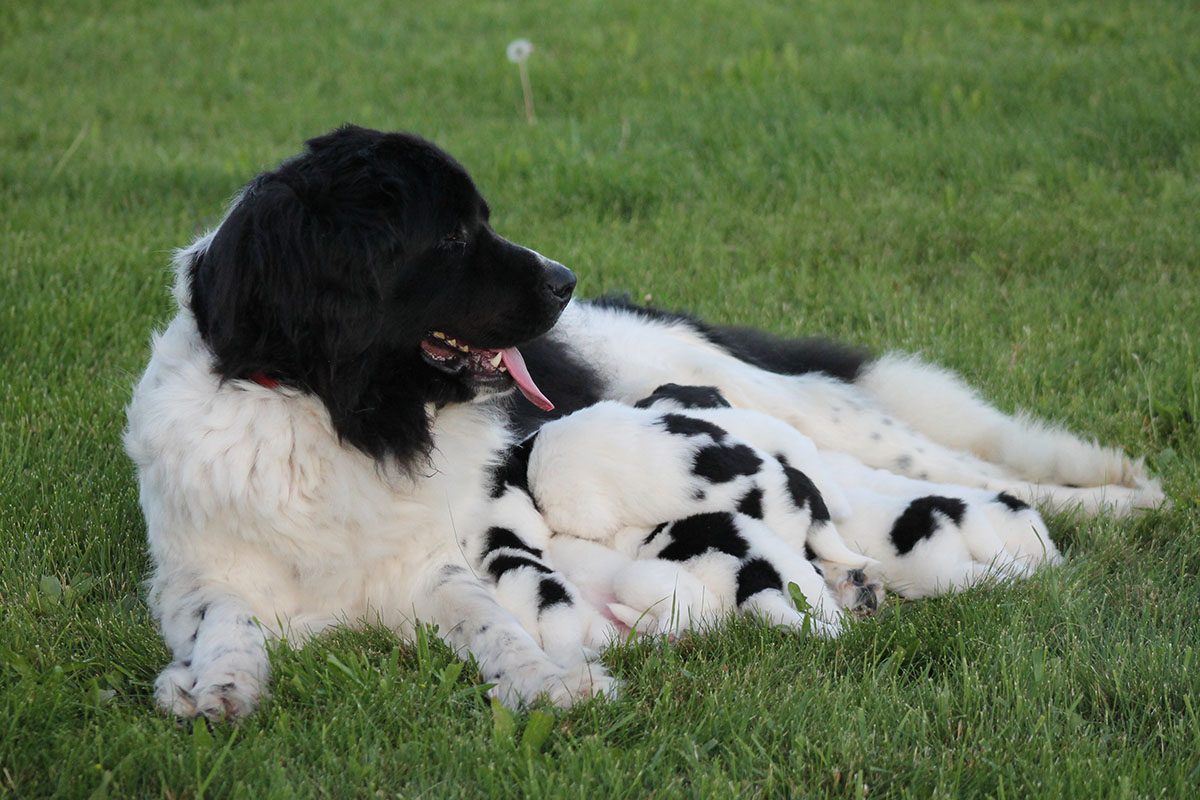 When we moved to smaller acreage, we struggled with the Great Pyrenees need for larger space to roam, and so brought in "Nella", our Newfoundland. She is sweet and grounded.  We breed her with our Great Pyrenees Male, and produce some great Newfie-Pyr puppies that are wonderful companions, as well as LGDs. 
We love breeding, and bringing families and puppies together.  Our goal is to help you share a wonderful lifetime with your the puppy you get from us. We work to give your puppy a strong start, that is as natural as possible, and expose our puppies to experiences that give them a well rounded foundation that you can build on with your family.


"I'm Interested" Steps:
Complete your "I'm Interested" contact information and the 7 question Puppy Interview.
Then, I will contact you and we can discuss Hawes Heritage Ranch puppies. (Please feel free to download the Hawes Heritage Ranch Health Guarantee to review it.)
If we both see this as a good fit, you can put down a non-refundable deposit for 1st, 2nd or 3rd pick male or female. I will put your name on my list, and contact you when I have puppies.
"Like" our Facebook Fan Page, and watch for new puppy announcements.
After the Puppies Are Born:
Call me and lets talk about the puppy you are interested in picking.
Now is the time to pick out your puppy! If you would like, I am happy to help with the process.
Puppies must be paid for in full by 8 weeks, and pickups will begin then. Puppies are not shipped until 9 weeks, but must be paid in full prior to shipment. (We ship throughout the US.)
***In accordance with WA state law, purchases with puppies picked up or delivered in Washington State, the local sales tax will be added to the sale price.
​